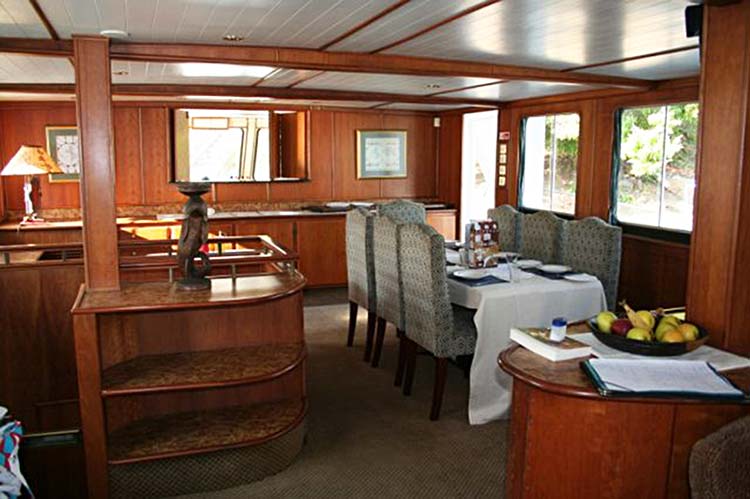 If you would like to do your own catering, there will be a chef on board to prepare your meals for you, however please make note of the following :
You will need to provide all your own condiments including salt, pepper, sauces etc.
We suggest you hand the chef a list of the groceries you have supplied and a menu so he can follow your requirements and ensure the right dishes are prepared.
Whilst the chefs on board the boats can prepare the majority of meals, please try to avoid bringing seafood or ask them to prepare complicated dishes (please see our "other catering options" list to give you an idea of what they can prepare).
There are several grocery shops in Kariba where you can buy basic supplies for your charter if required – these are situated in the High Density Areas.
Contact us now for booking information

Print Friendly